Let Us Tackle All Your Waste Removal Issues in Croydon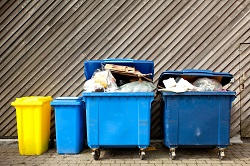 There are times when the normal waste removal in Croydon is not enough to deal with your needs. You may have decided to clear out your house or attic and now have a mountain of rubbish to deal with. There could be things you have cleared from a relative's house, but there is too much for you to tackle with on your own. Whatever the reason is, you need a company that can organise your waste clearance on your behalf. Rubbish Removal Croydon can deal with any waste removal job you need completed, anywhere in the Croydon area. Just call 020 8396 7190 now and we will guide you through all our services and give you a free quote.
We can deal with many types of waste quickly and easily. This makes us very flexible and capable to tailor our services around your requirements. We serve the entire CR0 region, so no matter where you are we can be hired for waste disposal and a range of other services. Any type of junk or rubbish collection can be dealt with in a very straightforward way. This makes things much easier and gives you free time to do the other things you need to do. All you need for us to arrange everything is to give us a call on 020 8396 7190 and speak to one of our helpful experts. We have rubbish removal teams that cover the whole CR2 area, so we are never far away.
Hire Our Professional Waste Disposal Team for a Clutter-free Place in Croydon CR0
When you call us, we will have a chat about the waste you need cleared. After that, we will discuss the best way to carry out the work that will best fit around your busy schedule. We try to be very flexible, because we know that people lead hectic lives. The more accommodating we can be, the better it is for everyone. We can then give you a free, no obligation quote that is the best you will find around the CR0. We have created the best waste removal services possible at the best prices to help you save money. This is because we want you to be pleased with our work and be able to use our services no matter what your budget is.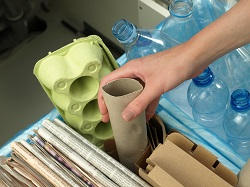 After we have completed your Croydon junk removal task, we will dispose of your waste in the correct way. We try where possible to recycle the rubbish we collect. When this isn't possible, we will use authorised waste sites to clear the rest. How we deal with your rubbish is very important to us; we want you to know that we will always follow the current legislation regarding waste disposal.
Our Experienced Waste Clearance Team in CR0 Area Will Be Happy To Help
If you feel like you are struggling to deal with your rubbish, you are not alone. Many are in the same position as you, and want to dispose of their junk in the right way. This is where we can help you with one of our rubbish removal services. No matter how much you are trying to clear, we have professional and experienced teams who will be happy to help you with any questions or queries you may have.
All you need to do is give Rubbish Removal Croydon a call and speak to one of our friendly team members about our waste removal services available in the CR2 district and beyond. They can give you more information and also give you a free estimate on the work you need done. We cover the entire Croydon region, so don't delay, speak to us today. Book waste removal Croydon team now on 020 8396 7190 and treat yourself to a cleaner home!